Digital Marketing
That Drives
Sales
Get your brand in front of customers who are searching for the services you sell right now. Our strategic digital marketing campaigns combine content, email, SEO, social, PPC, lead generation & conversion optimization to drive awareness & revenue for your business online.
Digital Marketing Agency For Brands in [cfgeo return="city"]
Highly Persuasive is a strategic digital marketing agency in Miami helping businesses in [cfgeo return="city"] generate more leads & increase sales revenue online.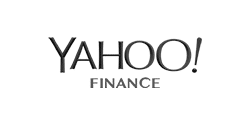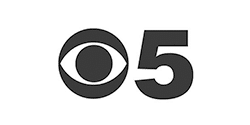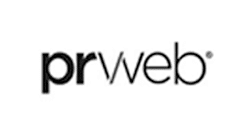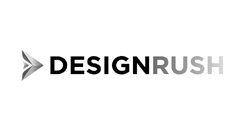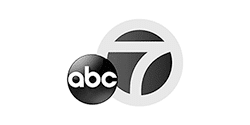 We believe that every great brand starts with a deep understanding of its customers. Discovering their needs, wants & desires, our brand experiences are designed to act as a natural guide through the buyer's journey.
We're A Direct Response
Digital Marketing Agency
Focused On Revenue
Highly Persuasive creates objective-driven direct response digital marketing & advertising campaigns focused on generating ROI for your business and strengthening your authority & positions in Google search.
What we can help you achieve
Digital Marketing | SEO |  PPC Advertising | Graphic Design | Social Media | Lead Generation | Remarketing | Local SEO | Conversion Optimization | Email Marketing | Content Marketing | PR | Digital Agency Thailand | Digital Marketing Agency Thailand
Advisory
Content Marketing
Conversion Optimization
Email Marketing
Landing Pages
Lead Generation
PPC Advertising
Remarketing
Social Media Advertising
Social Media Marketing
Website Content
SEO Optimization
Link Building
Citation Building
Directory Submissions
Off Page SEO Campaigns
SEO Audit
Keyword Research
SEO Rank Tracking
Google Adwords
PPC
Remarketing

Indoor

Outdoor
Posters – Banners
Mass Transit
Print Advertising
Editorial
Digital Signage
Brand Guidelines
Brochures & Marketing Collateral
Corporate Identity Design
Editorial
Event / Exhibition Design
Logo Design
Print Design
Packaging Design
Website Design
Our digital marketing strategy session can help you set a rock-solid foundation for your company's digital marketing campaigns.
Digital Marketing Agency Services
Strategic digital marketing services designed to find new customers, make a great first impression & drive sales revenue online.

Create authority content that positions your brand as an expert & drives lead generation from google search
Get your business on the first page of google and connect with people in your service area searching for the services you sell.

Make more money from existing campagins by improving the performance of advertising & lead generation conversion rates. Even small changes can lead to massive results
Email list building, automated drip series and monthly send campaigns designed to keep you top of mind in your audience's inbox.
Rank you business for buying keywords and searches related to your local market and services
Monitor your online reputation & brand presence in order to effectively manage press, customer feedback, and other online opportunities
Websites that make you money. Mobile friendly websites with each page designed to achieve your marketing & sales objectives.

Pay per click advertising designed to get your business in front of active buyers right now & scale up your brand awarness & reach quickly.

Promote brand awarness on facebook & instagram & stay top of mind with your audience
Digital Marketing Process: Five-Phase Approach
To Strategic Digital Marketing & SEO
All levels of our digital marketing & SEO campaigns follow a strategic five-phase digital marketing & SEO framework that we've developed to rank your website in Google for the long-term & drive leads and revenue in the short term. 
In order to maximize results for our clients, our campaigns are integrated with multiple essential elements of digital marketing & lead generation such as content marketing, email marketing, social media,  lead generation, remarketing, and direct response advertising.

These combined activities help you to not only rank higher in Google search but more importantly, drive more leads, sales, and revenue for your business online.
The brand identity that Highly Persuasive developed & designed for us is exactly the type of image we wanted to convey for the Beestro. Highly recommended!

Christopher O'Leary

Co-Founder--The Beestro Bangkok
"We've been working with Highly Persuasive for almost 2 years many of our potential clients and guests visited our website & always comment on the website. "

Aung Soe Kyaw

Director--GGI Myanmar
"Our monthly subscriptions for new customers signups increased substantially from 7 to 22 in the first month alone. This was almost exclusively due to the landing page redesign and subsequent graphic enhancements!"

Nat Silaporn

Marketing Manager-- Fitness First
"Our content marketing strategy was lacking in authenticity and value. We brought on Highly Persuasive as a marketing consultant who opened our eyes to the value of inbound marketing. As I write this (2 months post campaign), we have seen a dramatic increase in not only the quantity of organic traffic, but more importantly, the quality."

Phil Hobbing

Marketing Manager -- Alvarez & Marshall Singapore
"I find your services are amazing. You are way better than our local services. I find the money is worthy spent. We can always get what we want with you. Not so expensive. And very responsive."

Aung Thein

Managing Director - Kaung Swan Htet Trading Co.
READY TO MAKE YOUR


BUSINESS MORE PROFITABLE?
Have in a project in mind? Fill out the inquiry below, reach us on facebook or email us directly
at hello@highlypersuasive.com to get started
[gravityform id="1″ title="false" description="false" ajax="false"]