18 Restaurant Marketing Strategies That Bring In Customers
Restauranteurs are busy.
Although having a restaurant marketing strategy is a crucial part of running a business, it doesn't always get the attention it deserves.
It's understandable. When you're managing day by day, it can be challenging to work on growing your brand for the long term.
But with more and more people looking online for somewhere to eat,  it's essential to make sure your restaurant's online presence & marketing strategy are in alignment.
So how do you make your restaurant, cafe, pub or food truck more profitable? In this article, we'll show you 18 proven restaurant marketing strategies you can use to attract more new customers than you can handle.
1) Optimize Your Google My Business Page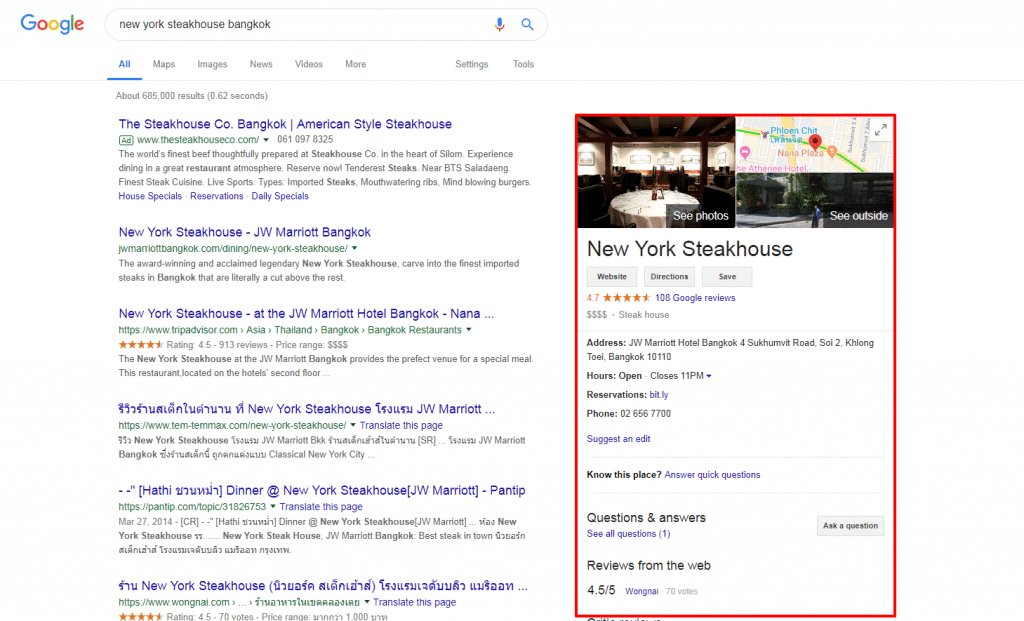 Google My Business is your free business profile on Google. It helps you reach and engage visitors across Google Search, Images and Maps who are searching for local restaurants in your area or want to find out more about your business.
Making sure your information is filled out and up to date is probably the easiest & single most crucial thing you can do to improve your local SEO search rankings for your restaurant immediately.
If your information isn't current, you are missing out on hundreds-thousands of potential customers searching for restaurants in your area each month.  
You can set up and optimize your profile here.
2) Post Food Photos On Instagram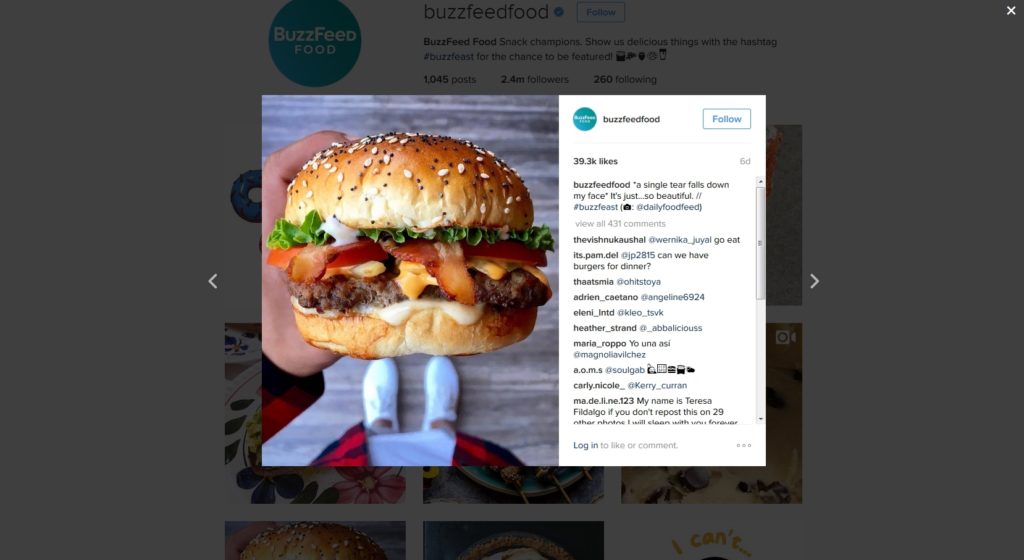 Posting pictures of your restaurant on Instagram is one of the fastest ways you can reach new would be customers in your local area.
However, there's a catch.  Average photos just won't cut it. Consider bringing in a professional photographer to capture the essence of your menu and take pictures that trigger peoples cravings.
Five elements of the perfect Instagram post:
1. Photography— Professional grade food photography that highlights your menu, staff and location and the local community.
2. Copywriting — Use catchy and clever copywriting to make an impact.  Food puns are always good. Avoid salesy and promotional language.
3. Consistency — Post regularly to build an audience who looks forward to your posts. Editorial calendars can help you plan out months in advance.
4. #Hashtags — Utilize trending and popular hashtags related to your niche or food in general. (#mexican #LA #foodie #yelp #eat)
5. Timing — Try posting at different times & different days to discover what works best for your local market.
Food & drink photos are the most straightforward for restaurants, but overall they are just one angle you can explore in your Instagram marketing strategy.  People also respond well to behind the scenes shots, on location shots, in action shots, ambiance shots, and many more.
Here are some great examples of brands that understand Instagram:
3) Create a Customer Loyalty Program
Reward your customers for eating at your restaurant.
In the increasingly competitive restaurant space, customer loyalty programs could be what differentiates you from your competitors and what keeps your customers sticking around.
Customer loyalty apps like level up & loyalblocks encourage visitors to visit your restaurant through gamification and points-based programs, which offer customers free food, discounts, special promotions, and other rewards in return for continued visits to your restaurant.
Although incredibly useful, third-party apps can also be expensive. It's worth noting that a simple business stamp card can accomplish the same task at a fraction of the cost. After all, the goal is creating customer loyalty.
Make sure that the reward is significant enough to attract attention. Nobody cares about a 5% discount on their coffee, but a free meal on their 10th visit has the potential to keep them coming back.
Free Bonus: This article is 2,800+ words, click to download the print-ready PDF ebook along with a one-page restaurant marketing cheat sheet and a brand strategy planning template for restaurants, all for free.
4) Develop Your Brand Identity
Branding is what your customers say about your restaurant when you're not in the room. It's their gut feeling about whether they love or hate you. It's based on a mix of experiences, expectations & interactions with your business, both online & in person.
Your visual branding, (including logo, signage, menu, website & social media) is usually the first point of interaction you have with people who are interacting with you for the first time.
If your visual branding is not consistent or, you could be sending mixed signals to your audience. The best visual branding is strategic and works to reinforce ideal messaging & positioning throughout the entire experience through color, patterns, imagery & messaging.
However, effective branding is more than just visual. Training your staff to nail the small details in customer experience can make all the difference in creating referrals and word of mouth marketing for your business.
Learn more about our Four-Phases Strategic Brand Development Process 
5) Respond To Negative Reviews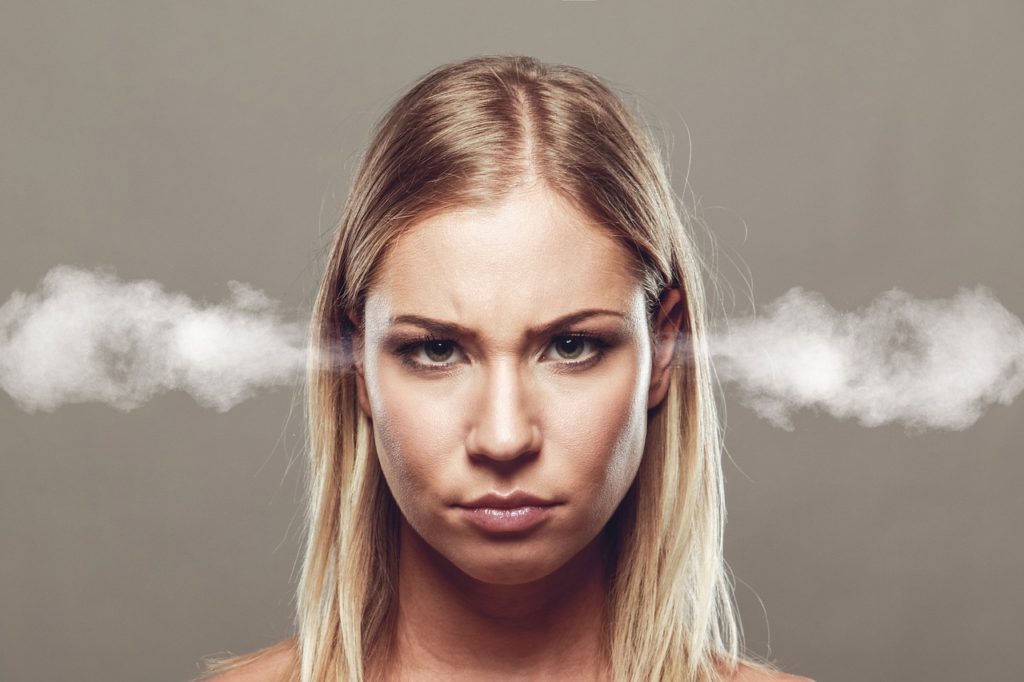 As you know, online reviews are incredibly powerful in the food business. Glowing reports on websites like Yelp, Wongnai & Trip Advisor can result in a nonstop stream of new patrons for your business.
A study by Power Reviews in 2017 found that more than 97% of consumers read reviews before buying. That might seem obvious, but did you know that 85% of consumers also look for negative reviews in the buying process? Why? Because people want the full story to make informed purchase decisions.
If you've been in the business for more than a few months, you're probably no stranger to dealing with demanding customers, and it usually comes with the territory.  However, what about when someone leaves you a negative review online? What is the best way to address it?
While it's tempting to fire off a message in the heat of the moment, this can quickly damage your brand's credibility, even when the reviewer is wrong or misinformed.
Instead, we recommend writing out your reply in a google doc, but not actually sending it.  According to Rochester Medical University, the writing process in itself is therapeutic and will allow you to "get it off your chest" without potentially damaging your restaurant's credibility.
When you come back to the review, either later on or the next day, start by thanking the reviewer for the feedback & apologize for the incident (even if you're not at fault).  It's important to take the high road here to save face for the reviewer, as arguing or disputing the point will only lead to more negative feedback, and no matter what you say, you usually won't win. Why? Because nobody likes to hear that they're wrong.
Many business owners can successfully turn the negative into a positive by offering a free meal or another concession to make up for the customer's unpleasant experience.  
Addressing the issue directly can work incredibly well, as reviewers are often impressed at your consideration and naturally mention the experience to friends and family, often driving word of mouth referrals.
6) Show Your Real Staff on Social Media
Including your staff in your restaurant's social media marketing & advertising can be a powerful tool in increasing credibility & appealing to new customers.
In the age of stock photography and automation, a personal touch stands out. Seeing real-life customers enjoying actual meals served to them by an attentive, smiling wait staff can be an incredibly powerful tool to improve the reputation for your brand.
Expensive ad agencies (& the psychologists they employ) know, that the more comfortable you make it for your people to picture themselves enjoying a meal at your restaurant, the more likely they are to come in sit down for a meal.
Things like promotions and specials become less critical in the decision making progress, and you attract a different kind of customer who likes you for what you stand for and not because of your pricing.
Professional quality food, staff, and ambiance photography can be challenging to pull off without a professional photographer, but there's no denying it can transform your brand and appeal to new customers.
Consider tieing this in with your branding by doing short & fun video interviews with your staff that highlight key areas on what sets you apart from other places in the area.
7) Make Sure Your Website is Mobile Friendly
Google prioritizes mobile-friendly websites over those that are not in mobile search results. The Google algorithm change  that occurred in 2018 tweaked the way Google displays mobile search results. In other words, websites that are optimized for mobile rank better than those that don't.
By making sure your website design is mobile friendly and that your menu, promotions & location are readily available online, you will get in front of many more potential customers.
8) Sponsor Local Food Bloggers
Sponsoring a local food blogger is an excellent alternative to traditional advertising & can be a great way to reach new customers authentically.  The key is that the influencer needs to be local to get people in the door.
Most of these local food bloggers have built up a strong following on Facebook, Twitter, and Instagram. They can help amplify your marketing efforts – and drive more customers to your restaurant.
Create a specific offer or promotion to measure the results of the campaign directly.
9) Monitor Your Brand's Online Reputation
Keep on top of your online reputation by regularly monitoring your social media ratings & comments along with third party review websites.
It can be pretty tedious to check these every day, but a paid service like Hootsuite can automate the process for you for about $20 per month if you spend annually.
A free alternative which is also more valuable for monitoring the internet outside of social media is to set up a Google Alert for your business name so you'll be notified when someone mentions your businesses name anywhere online.
10) Time Your Social Media Posts Around Meal Times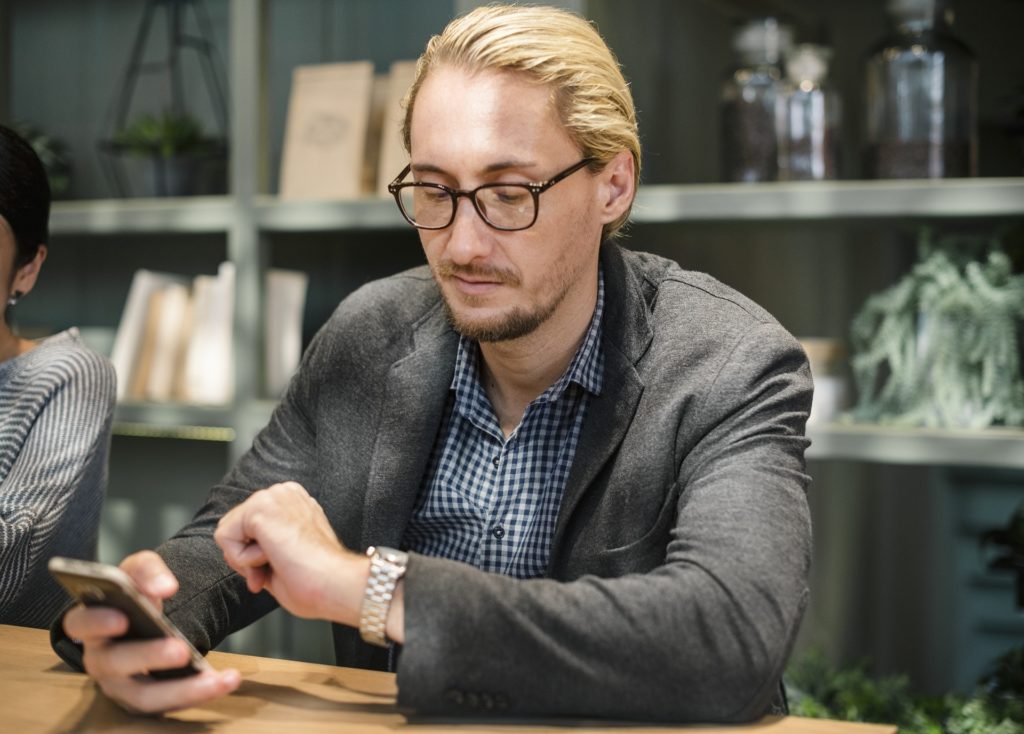 According to a study by GWI, Adults in the US check social media an average of 2.5 hours per day. Are you tapping into the power of hunger before essential mealtimes throughout the day?  
Try posting 30 minutes to 1 hour before essential mealtimes to specifically target the breakfast, lunch, or dinner crowds (depending on your offerings).
11) Keep Your Menu & Pricing Up To Date Online
Have you tried to buy something only to find out the price was different than what was listed? If you're like me, it probably created a deep sense of disappointment, and unless you needed to buy it, you went looking elsewhere.
The same is true about your menu. Keeping your pricing and promotions are current and up to date allows you to get your offers in front of people who are hungry right now and avoid unnecessary customer frustration from outdated menu pricing and availability.
It's crucial to post not only on your social media but also on critical websites where customers are likely to interact with your men and offerings. (yelp-trip advisor-delivery apps).
12) Offer Third Party Delivery Services
Are you taking orders for delivery right now?
While phone orders dominated delivery as little as five years ago, internet orders are now equal and on track to surpass phone orders soon. Offering online ordering through websites & phone apps make it easier than ever to increase your restaurant's delivery and carryout sales.
In addition, consider partnering with third-party delivery services like GrubHub, Postmates, Caviar, and Eat24 in major cities in the United States, and Lineman, Uber Eats, & Grab to expand your customer base here in Bangkok.
While some restaurant owners may be initially skeptical of paying commissions to third-party delivery services, we'd argue that the lifetime customer value of a single new customer generally outweighs the commission paid to the vendor.
While it's true, you might make less per order than a walk-in customer, the potential for repeat business and word of mouth referrals makes it worthwhile.
13) Unleash The Power of the Voucher
You might be thinking that using promotions and coupons in your restaurant marketing is nothing new, and you're right.  Promotions and coupons have been around for literally hundreds of years. They're the most common form of marketing restaurant owners use today.
However, there's a problem.
While there's no denying that coupons and promotions can work well to bring in new customers (if they use scarcity & urgency), there are a few significant downsides that you might not have considered.
Over time, promotions & coupons train your customers to buy only when there's another promotion or discount, making your regular priced menu seem expensive.
What's the solution? Give out Vouchers. Although vouchers may seem similar to a promotion or discount,  they're entirely different in the minds of your prospects.
While a coupon or promotion can be easily ignored without consequences, research has shown that for many people, throwing a voucher away is the same as throwing money away. This leads to a stronger urge to "use it," especially if it's going to expire soon (urgency).
14. Optimize & Promote Your Facebook Page
Facebook remains the most engaging and fastest growing social media network around the world. However, when you share that post, how many people in your audience are you reaching?
This study by Ogilvy found that organic reach on Facebook in 2016 was just a meager 6%. That's right; if you have 100 followers, only six will even have the potential to see your post!
The paid promotion has now become mandatory for sponsored content, boosted posts, and page branding.
However, the competition for engagement on Facebook is more difficult than ever before. Now, instead of going for the direct sale, it's far more essential to provide value to your audience to stand out and be memorable. Otherwise, you run the risk of having your content ignored.
Before you dive into Facebook Advertising, a word of caution, one of the biggest reasons so many businesses fail at advertising on social media is because they hit everybody with the same messaging, also known as "spray and pray."
Be sure to run separate ad campaigns for different types of customers. (New Customer, Repeat Customer, Potential Customer) to significantly improve your conversion and ROI from social media advertising.
Monitor your ad campaigns and page for customer comments/criticism and address them promptly. Acting quickly and addressing issues can go a long way towards offsetting the initial complaint and often allows you to "save" the situation by showcasing your restaurant's amazing customer services skills to other potential customers.
15) Give Cash Rewards To Employees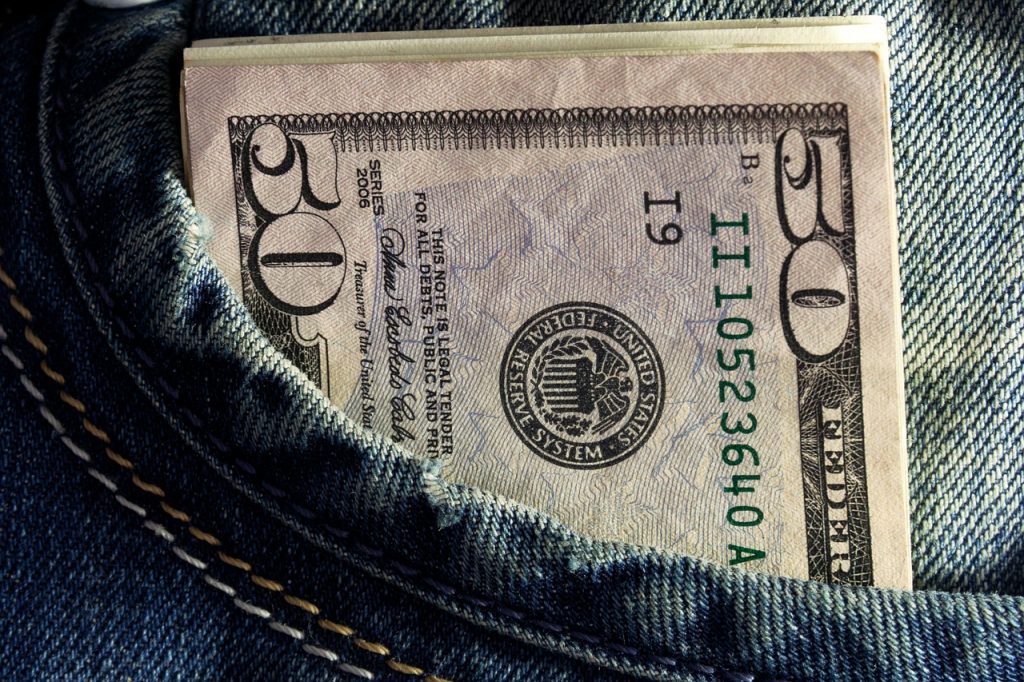 Your employees like working for you and they do their best to ensure that you have an excellent service. However, how can you motivate employees to go above and beyond when it's not required?
Cash Rewards. Offer your wait staff a cash reward to sell every dish on the menu, generate the highest revenue per table or focus on pushing essential menu items with high-profit margins.
Employee incentives can be a great way to generate higher value orders and profit margins by providing strong motivation for hourly employees to sell more.
16) Keep Your Restaurant Busy in Down Times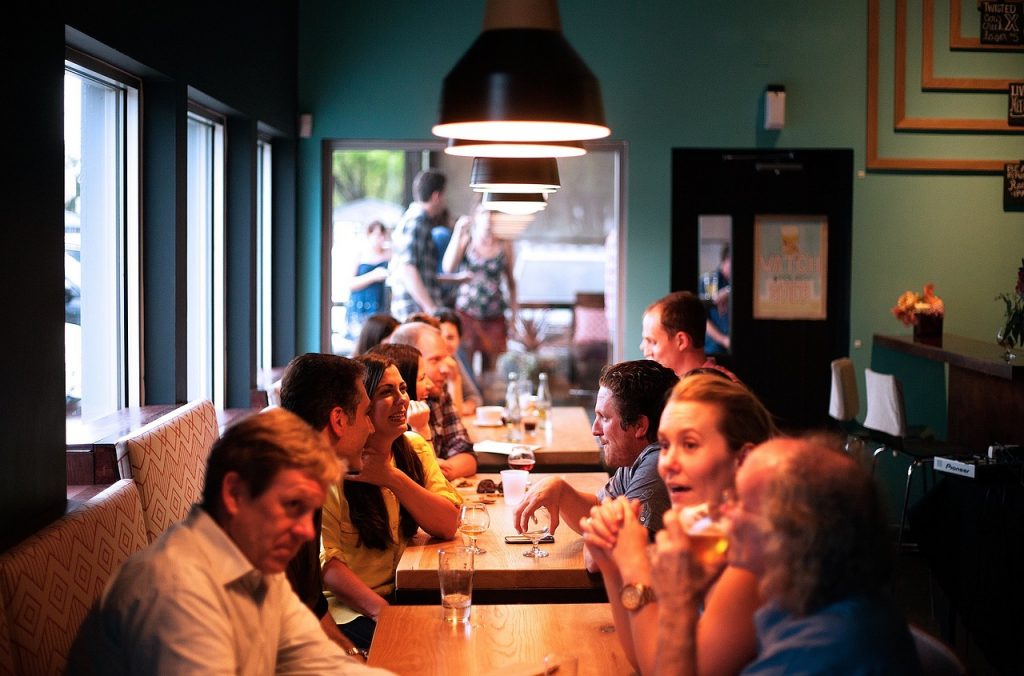 Eatigo is an app that allows restaurants in Thailand, Malaysia & Singapore to offer discounts on their menu at certain times of the day.
Typically the most substantial discounts are provided at key down times throughout the day, ranging from 10% – 50%.
By offering a discount on your menu at these down times, you'll keep the restaurant looking full and busy throughout the day, so other customers will be more likely to pick you than the empty place next door.
17) Hire A Professional Photographer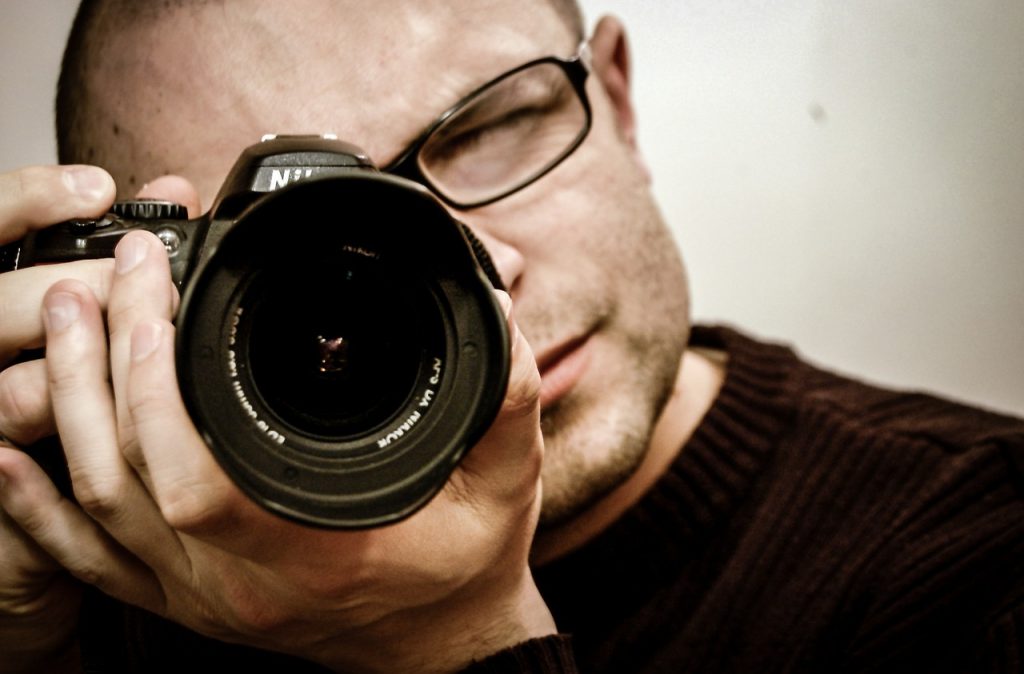 When you hire a professional photographer to shoot your location, dishes, staff & promotional events, it can be a great way to differentiate from your local competitors who only use their phones.
Not only does this allow you to set a consistent & professional tone throughout your brand imagery, but it also helps potential customers know what to expect from your restaurant, by setting the tone for pricing, setting, and experience before setting foot in the door.
Once you have the whole menu shot, you can repurpose the imagery in many different applications including promotions, advertisements, print design, and social media marketing.
If the budget is tight, consider hiring photography students or junior photographers, who will still do a great job. Look for photographers who specialize in restaurants or at least have experience in location-based photography versus only in-studio or nature type shots.
18) Use Video Marketing To Dominate Your Competitors
Videos are consumers' favorite type of content from brands on social media. According to the 2018 State of Social Video, 73% of consumers claim that they have been influenced by a brand's social media presence when making a purchasing decision.
Combine that with the fact that the average person spends 3x more time watching a live video than one that isn't live, and Facebook could be a goldmine of new customers.
What type of videos can you make? Here are a few proven ideas:
Menu Dish Spotlights

Drink Spotlights

Recipes

Promotions

Interview with the chef

Client Testimonials

Behind the Scenes

Staff Interviews

Owner Spotlight (Founders Story)
Next Steps:
How many of these marketing strategies are you using in your restaurant, cafe or pub right now?  By implementing just a few of these ideas into your regular marketing plan, you'll easily stand out from competitors who rely solely on foot traffic.