This article has been updated for 2019, check out 18 proven restaurant marketing strategies you can use to attract more customers. 
In large tourist cities like Bangkok, Chiang Mai, and Phuket, where there are lots of choices available, it's essential to stand out and build a loyal customer base.
In this article, we'll show you 5 restaurant marketing strategies that are straightforward & easy to implement, and can help you market your restaurant to an entirely new stream of customers online. Take advantage of some or all of these marketing strategies to get new people visiting your restaurant on a daily basis.
1. Set Up Google My Business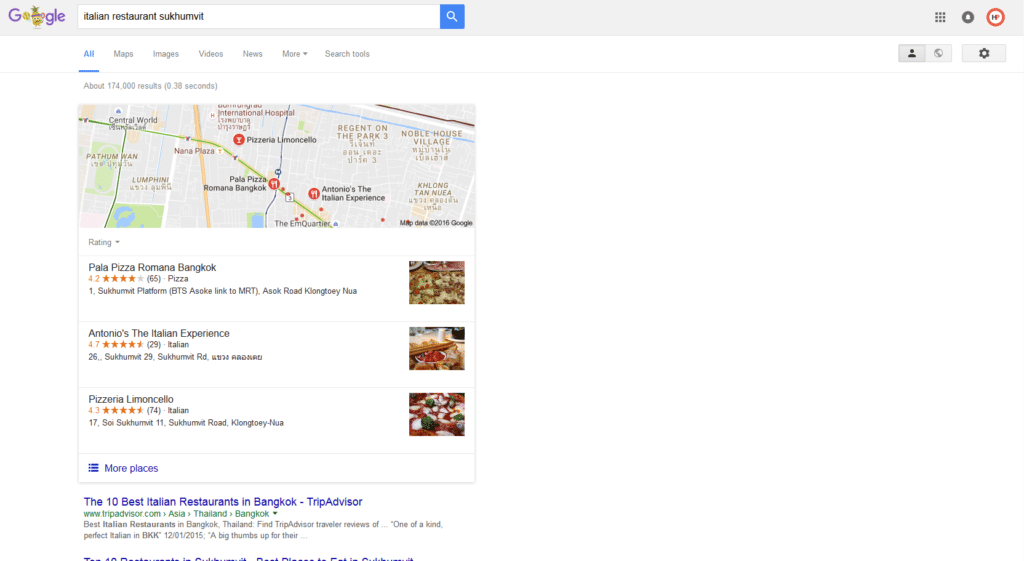 Google My Business is essentially a Google Plus profile for your business. With the rise of mobile searches, customers are turning to mobile search more than ever before for lucrative suggestions on every aspect of their lives, including where to eat.
Making sure your business information is fully filled out and up to date is probably the single most important thing you can do to greatly improve your Local SEO search rankings for your brand. Here's why:
Let's say a couple is staying at a hotel and your Italian restaurant is just a short 10-minute walk away. Dinner time is approaching and they're in the mood for Italian.
Most likely they will do a quick google search for "Italian Restaurant Bangkok". If you've filled out your Google My Business page correctly, and you've classified your restaurant as Italian cuisine, Google will almost certainly list your restaurant among the results.
Local SEO is an in-depth topic, but just this one simple optimization will put you ahead of the majority of restaurants that either hasn't yet set up their profile or have done so incorrectly. When combined with search marketing, and advertising, Google can be a significant source for new customer acquisition. If your information is not up to date, you are missing out on thousands of potential customer searches per month.
Set up and optimize your profile here.
2. Offer Door to Door Delivery
Are you taking orders for delivery right now?
While phone orders dominated delivery as little as five years ago, internet orders are now equal and on track to surpass phone orders in the near future.
Offering online ordering through websites & phone apps make it easier than ever to increase your restaurant's delivery and carryout sales. In addition,  consider partnering with services like Gruhub, Postmates, Caviar, and Eat24 in major cities in the United States, and delivery services like Lineman, Uber Eats or Chef's XP to expand your customer base here in Bangkok.
Even though these services may charge you a monthly, or more likely a per order fee, these are all orders you wouldn't have otherwise had, so it makes it worthwhile.
3. Optimize & Promote Your Facebook Page

Facebook remains the most engaging and fastest growing social media network around the world.
But when you share that post, how many people in your audience are you actually reaching?
This study by Olgilvy found that organic reach on Facebook in 2016 was just a meager 6%. That's right, if you have 100 followers, only 6 will even have the potential to see your post!
Paid promotion has now become mandatory for sponsored content, boosted posts, and page branding.
However, the competition for engagement on Facebook is more difficult than ever before. Now, instead of going for the direct sale, it's far more important to provide value to your audience in order to stand out and be memorable. Otherwise, you run the risk of having your content ignored.
Before you dive into Facebook Advertising, a word of caution. One of the biggest reasons so many businesses fail at advertising on social media is because they hit everybody, no with the same messaging, also known as "spray and pray". Be sure to run separate ad campaigns for different types of customers. (New Customer, Repeat Customer, Potential Customer) to greatly improve your conversion and ROI from social media advertising.
Branding Pro Tip: Monitor your ad campaigns and page for customer comments/criticism and address them in a timely manner. Acting quickly and addressing issues sincerely can go a long way towards offsetting the initial complaint and often allows you to "save" the situation by showcasing your restaurant's amazing customer services skills to other potential customers.
4. Show Off Your Restaurant & Staff in Action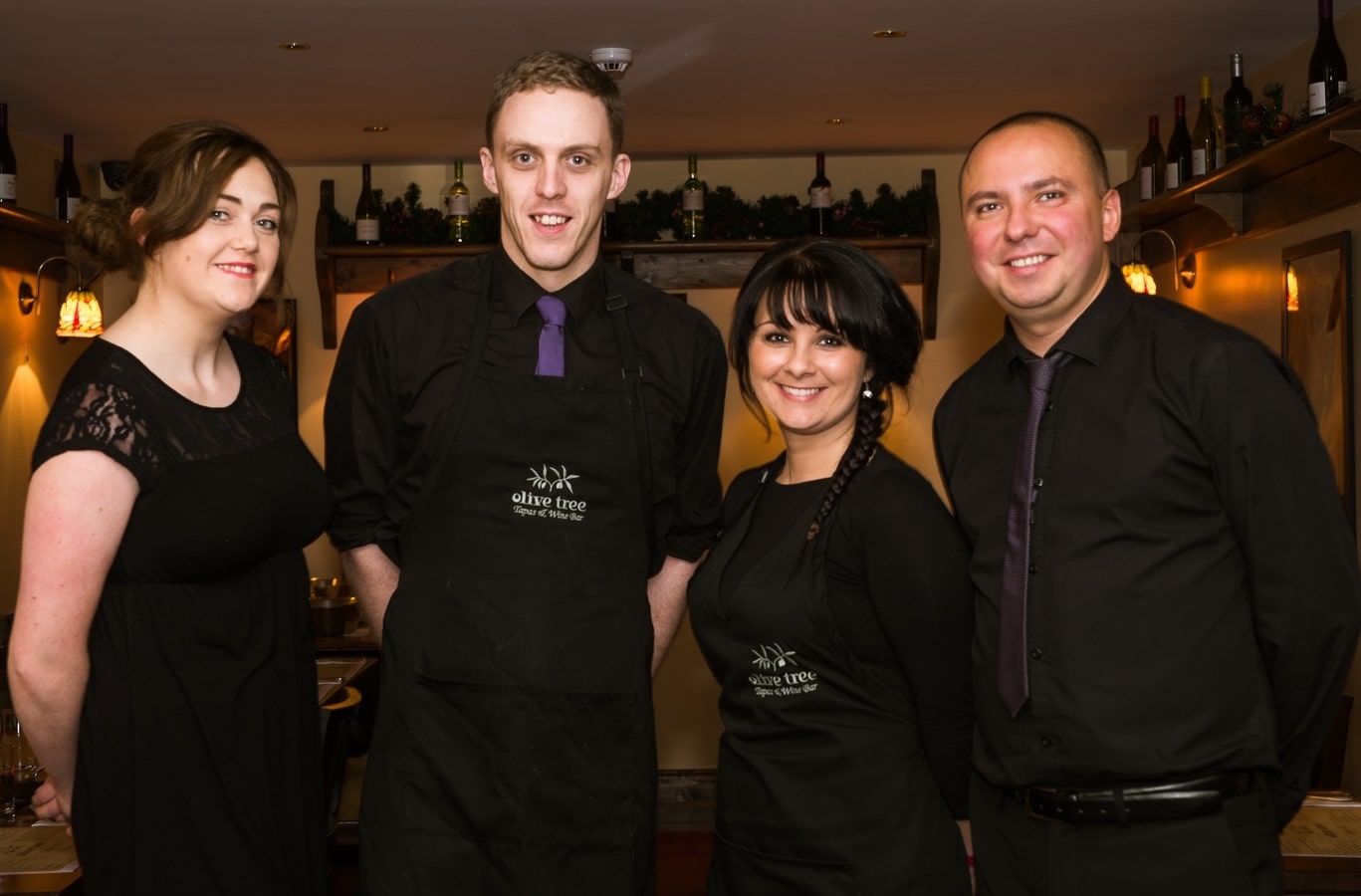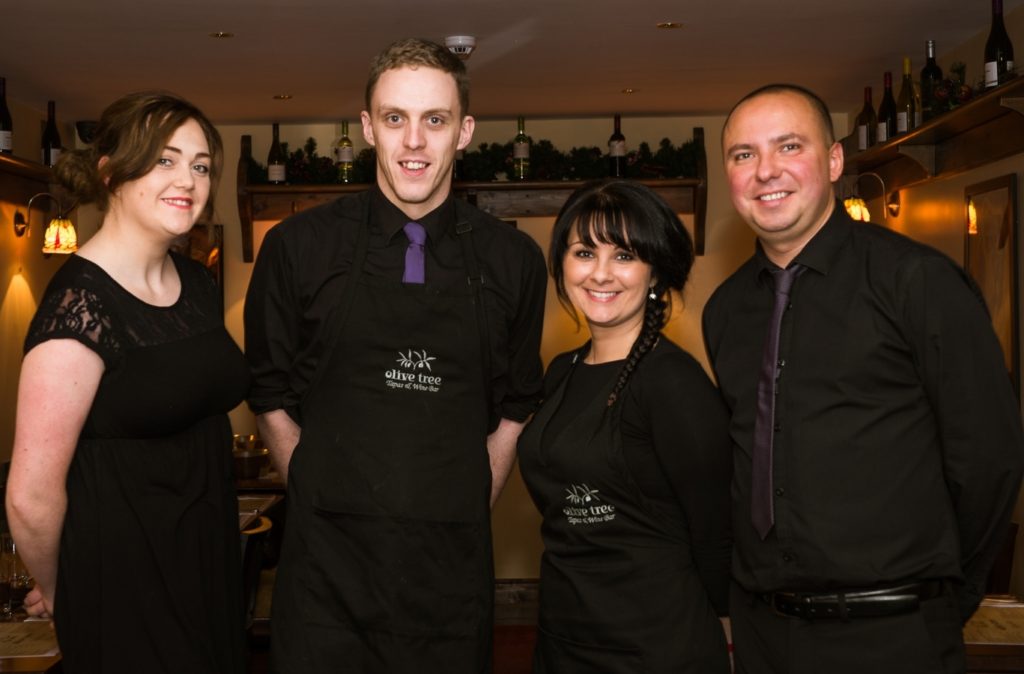 In the age of stock photography and automation, a personal touch stands out. Seeing real-life customers enjoying actual meals served to them by an attentive, smiling wait staff can be an incredibly powerful tool to improve the reputation for your brand.
Expensive ad agencies (& the psychologists they employ) know, that the easier you make it for your people to picture themselves enjoying a meal at your restaurant, the more likely they are to come in sit down for a meal. Things like promotions and specials become less important in the decision making progress and you attract a different kind of customer who likes you for what you stand for, and not because of your pricing.
Professional quality food, staff, and ambiance photography can be difficult to pull off without a professional photographer, but there's no denying it has the ability to transform your brand and appeal to new customers.
5. Take Advantage of Instagram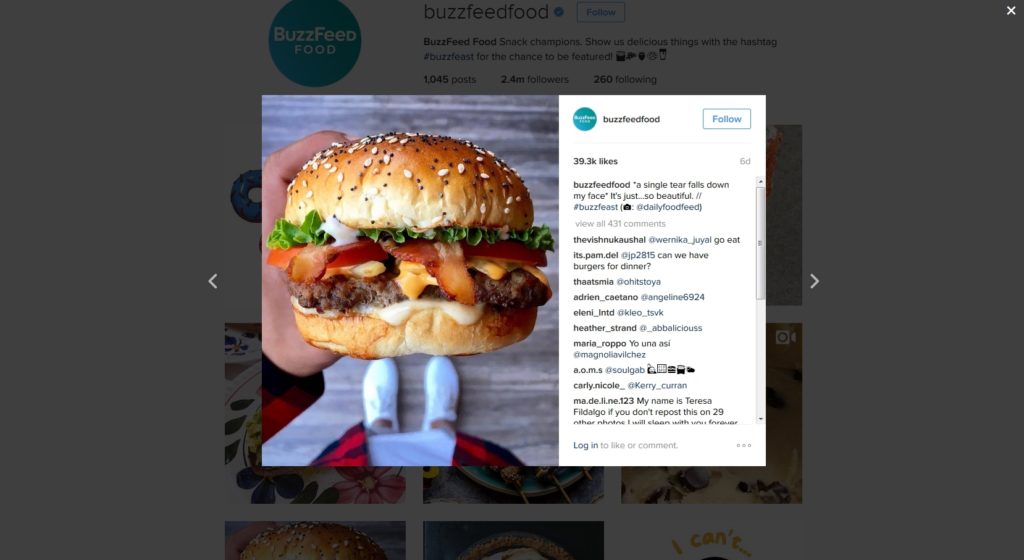 If you're not on Instagram already, it's time seriously consider signing up. As of April 2016, Instagram has more than 400 million users, and the number continues to grow. Not every business can find success on an extremely visual platform like Instagram, but restaurants don't have this problem.
Using good quality photos of your food, restaurant, and staff, along with the use of popular hashtags, it's more than possible to build a strong following out of thin air. But don't expect instantaneous results. Instagram, like Facebook, requires a long term strategy that builds trust in your audience over time.
Instagram has a much higher organic reach than Facebook. If your followers engage with your content on a regular basis, they are more likely to see your posts in their feed, even if they aren't only exactly when you post.
Facebook bought Instagram in 2012, but it's only recently made advertising available on the platform. If you have the budget, we recommend experimenting with ads to reach people who are in your immediate area and have the chance of becoming customers. The actual ads are different, but many of the detailed targeting options available on Facebook remain.
Pro Tip: Use Instagram to showcase high quality, close up food shots, behind the scenes/kitchen shots, and sneak previews. You can also show off your storefront, get up close with your best dishes, and develop your brand identity.
Conclusion:
Transforming your marketing and brand image is no easy task, but hopefully, you can utilize these 5 marketing strategies as a starting point for your restaurant, if you're not doing so already. If you need help with your business, get in touch here.