Digital Marketing Company in Bangkok,Thailand
Highly Persuasive is a Digital Marketing Company in Bangkok Specializing In Lead Generation & Online Revenue Creation For Businesses in 
North Charleston
Highly Persuasive is a digital marketing company in Bangkok, Thailand helping brands in North Charleston, Thailand, & Southeast Asia increase engagement, lead generation, and sales revenue by utilizing more effective digital marketing.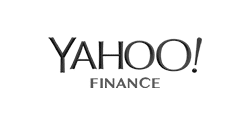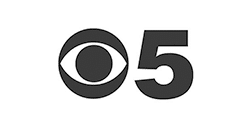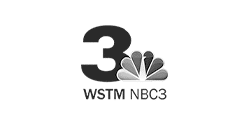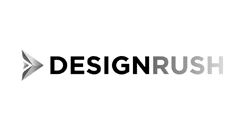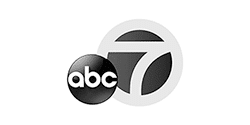 We believe that every great brand starts with a deep understanding of its customers. Discovering their needs, wants & desires, our brand experiences are designed to act as a natural guide through the buyer's journey.
We're A Direct Response
Digital Marketing Company
Focused On Revenue
Highly Persuasive creates objective-driven direct response digital marketing & advertising campaigns focused on generating ROI for your business and strengthening your authority & positions in Google search.
What we can help you achieve
Digital Marketing | SEO |  PPC Advertising | Graphic Design | Social Media | Lead Generation | Remarketing | Local SEO | Conversion Optimization | Email Marketing | Content Marketing | PR | Digital Agency Thailand | Digital Marketing Agency Thailand
Advisory
Content Marketing
Conversion Optimization
Email Marketing
Landing Pages
Lead Generation
PPC Advertising
Remarketing
Social Media Advertising
Social Media Marketing
Website Content
SEO Optimization
Link Building
Citation Building
Directory Submissions
Off Page SEO Campaigns
SEO Audit
Keyword Research
SEO Rank Tracking
Google Adwords
PPC
Remarketing

Indoor

Outdoor
Posters – Banners
Mass Transit
Print Advertising
Editorial
Digital Signage
Brand Guidelines
Brochures & Marketing Collateral
Corporate Identity Design
Editorial
Event / Exhibition Design
Logo Design
Print Design
Packaging Design
Website Design
Recent Posts & Case Studies
Digital Marketing Agency Services in Bangkok, Thailand
Strategic digital marketing services designed to find new customers, make a great first impression & drive sales revenue online.

Create authority content that positions your brand as an expert & drives lead generation from google search

Get your business on the first page of google and connect with people in your service area searching for the services you sell.

Make more money from existing campagins by improving the performance of advertising & lead generation conversion rates. Even small changes can lead to massive results

Email list building, automated drip series and monthly send campaigns designed to keep you top of mind in your audience's inbox.

Rank you business for buying keywords and searches related to your local market and services

Monitor your online reputation & brand presence in order to effectively manage press, customer feedback, and other online opportunities

Websites that make you money. Mobile friendly websites with each page designed to achieve your marketing & sales objectives.

Pay per click advertising designed to get your business in front of active buyers right now & scale up your brand awarness & reach quickly.

Promote brand awarness on facebook & instagram & stay top of mind with your audience
Our digital marketing strategy session can help you set a rock-solid foundation for your company's digital marketing campaigns.
Digital Marketing Process: Five-Phase Approach
To Strategic Digital Marketing Campaigns
All levels of our digital marketing & SEO campaigns follow a strategic five-phase digital marketing & SEO framework that we've developed to rank your website in Google for the long-term & drive leads and revenue in the short term. 
In order to maximize results for our clients, our campaigns are integrated with multiple essential elements of digital marketing & lead generation such as content marketing, email marketing, social media,  lead generation, remarketing, and direct response advertising.

These combined activities help you to not only rank higher in Google search but more importantly, drive more leads, sales, and revenue for your business online.
1. SEO & DIGITAL BRAND DISCOVERY
The first step is to dive deep into SEO related to your industry, competitors, customers, and website to uncover hidden opportunities to rank your page higher in google keywords that signal buying intent related to your products.

We then select the best keywords to target in your campaign to rank against your competitors in Google.
• SEO AUDIT
A thorough & in-depth examination of your brand's position in the market compared to your competitors and a review of its effectiveness with SEO.
• COMPETITOR ANALYSIS
We find out what your competitors are doing right (and wrong) in the eyes of your customers and capitalize on their weaknesses in your own campaigns.
• SEO AND SEM AUDIT
Understand how your customer buy online and structure your website SEO and marketing to better match your customer's buyer journey & outrank your competitors.
• INDUSTRY SEO AUDIT
Uncover the keywords most relevant to your business by looking at things like volume, difficulty & buying intent.
• COMPETITOR SEO AUDIT
Find hidden organic & paid keywords that drives sales for your competitors and use them in your organic & paid search campaigns.
• TECHNICAL SEO AUDIT
Find issues, errors, notices and other advanced SEO problems that can hurt your rankings in the search results.
2. DIGITAL STRATEGY 
Based on our initial site assessment, your industry, competition, and the inherent characteristics of your site, we create a tailor-made strategy designed to match or beat the competition.
We take your website's structure, code, and digital footprint distribution into consideration during the strategic planning. We call this the Campaign Roadmap.
• SEO STRATEGY
We develop a targeted keyword strategy in your campaign that drives traffic and matches commercial buying intent & search volume online
• COMPETITOR STRATEGY
We find out what your competitors are doing right (and wrong) in the eyes of your customers and capitalize on their weaknesses in your own SEO campaign.

• CONVERSION STRATEGY
Once we understand how your customer buy online we structure your website and marketing to better match your customer's buyer journey & outrank your competitors.
• CONTENT STRATEGY
We plan out your content marketing strategy 3-12 months in advance, with each piece targeting different keyword themes in order to drive traffic.

•  DIGITAL AD STRATEGY
We plan out your direct response advertising & remarketing campaigns to supplement your SEO campaign & drive faster results.
• A/B TESTING STRATEGY
We split test all of our campaigns in order to maximize effectiveness & increase campaign results..
3. CONVERSION ACTIVATION
Your website is revamped or redesigned to focus on converting leads at a higher percentage and turning qualified prospects into customers.

We completely optimize your existing content for SEO as well as write new content for your website's key pages targeting the keywords and search phrases that drive revenue for your business.
• SEO CONTENT
Authority articles & guides designed to position your brand as an expert within your niche & rank higher in Google search.
• WEBSITE CONTENT / COPYWRITING
SEO optimized copywriting for your website's key pages.
• ON-PAGE SEO OPTIMIZATION
On-page SEO optimization for all of your websites pages, posts, metas, images and more. This helps search engines send you better qualified traffic.
• SCHEMA MARKUP
Optimize your site to show snippets in Google search and integrate your offline business with online digital presence.
• REVIEW AUTOMATION
Collect online reviews for your business on Google, Facebook, Yelp or elsewhere automatically via software or email campaign automations.
• LOCAL SEO
Optimize your business for local searches in your immediate locality. Great for visibility on maps, images and search.
• VIDEO SEO
Get your videos ranking higher on Youtube with our SEO Video optimization services.
• GOOGLE BUSINESS
Fully set up your business and integrate with Google business. Includes numerous ways to increase your impressions.
4. PAID LEAD GENERATION
Once your core SEO strategy is in place, we're ready to start optimizing your website to rank higher in Google. As this can take a little while, we recommend running a few paid search campaigns at this point in order to start generating clicks, leads & sales while you wait for the organic SEO results to kick in.
• GOOGLE PAY-PER-CLICK ADS
Get your ads on the front page of google instantly with a paid search ppc advertising campaign targeting your ideal SEO keywords.
• FACEBOOK ADVERTISING
Get your brand in front of customers where they hang out most on Facebook in order to drive brand awareness & stay top of mind.
• INSTAGRAM ADVERTISING
Recommended for visual products and services, a solid Instagram campaign can drive brand awareness with your key audiences.
• BRAND ADVERTISING
Stay top of mind through brand advertising campaigns targeting ideal audiences.
• REMARKETING ADVERTISING
Target people based on how they're interacted with your website such as pages, cart behavior & demographics.
• LINKEDIN ADVERTISING
Target detailed business audiences on Linkedin native advertising platform. Linkedin campaigns have the power to reach key decision makers quickly.
• DISPLAY ADVERTISING
Use the Google display network to advertise your business on websites where your customers hang out online.
• PAID SPONSORSHIP
Get your brand in front of potential buyers through strategic partnerships & sponsorships with directories & organizations in your niche.
5. DIGITAL CAMPAIGN ACTIVATION
Launch your digital marketing campaigns in full effect by creating content, driving traffic, increasing rankings in google search & generating more visibility for your business while at the same time reinforcing your brand credibility & authority online.
• CONTENT MARKETING
We create & publish authority content on a regular basis and position your brand as an expert to your audience & within your niche.
• SEO LINK BUILDING
We consistently build high domain links to your site from authority domains to increase your ranking in search and bring you more visiblity.
• SOCIAL MEDIA
Spread brand awareness on social media and drive interest and awareness in your products and services.
• EMAIL MARKETING
We build an extensive email database through opt in campaigns and drive traffic to your website from your email list with monthly campaigns.
• LEAD GENERATION
Generate leads, prospects & inquires into your products & services through ongoing paid lead gen campaigns.
• GOOGLE ADVERTISING
Get your ads on the front page of google instantly with a paid search ppc campaign targeting your ideal keywords.
• REMARKETING CAMPAIGNS
Target people based on how they're interacted with your website such as pages, cart behavior & demographics.
• CONVERSION RATE OPTIMIZATION
We test & optimize factors such as landing page, ads, and copy in order to find the best performing combination. Even small changes to your conversion rate can result in massive increases in revenue
Very professional experience. We are entirely happy with the service Highly Persuasive Design provided. The marketing campaign we went for was both competitive and good value for our budget. We have several more upcoming marketing solutions we will need prepared in the future and we intend to work again on these with them.
Although I worked with these guys for a while, I have not had the time to leave a review. I would like to attribute that to the quality of work I was given. From the logo to the website design, they nailed it. They really helped my start up get the professional look it needed to be competitive in today's market.
All commissioned designs exceeded our expectations and were very well received by our shareholders! Thanks again!
Highly Persuasive is your one stop solution for any branding and creative digital marketing work! We are very happy with the overall outcome of our projects - 100% recommend!
Great insight into the medium of digital marketing and branding. We learned a lot and were extremely satisfied with the services we were given.
It's been a great experience working with your team. We have learned a great deal and really appreciate everyone's hard work in helping out. Highly recommended. Thanks so much!
Got a business web site built by Highly Persuasive. Amazing designs and great customer support. Highly recommended.
The brand identity that Highly Persuasive designed for us was exactly the type of image and style we wanted to convey. Excellent work!
Excellent service with professional workmanship and 24 hours after sales services gives us the satisfaction .
The brand identity that Highly Persuasive developed & designed for us is exactly the type of image we wanted to convey for the Beestro. Highly recommended!

Christopher O'Leary

Co-Founder--The Beestro Bangkok
"We've been working with Highly Persuasive for almost 2 years many of our potential clients and guests visited our website & always comment on the website. "

Aung Soe Kyaw

Director--GGI Myanmar
"Our monthly subscriptions for new customers signups increased substantially from 7 to 22 in the first month alone. This was almost exclusively due to the landing page redesign and subsequent graphic enhancements!"

Nat Silaporn

Marketing Manager-- Fitness First
"Our content marketing strategy was lacking in authenticity and value. We brought on Highly Persuasive as a marketing consultant who opened our eyes to the value of inbound marketing. As I write this (2 months post campaign), we have seen a dramatic increase in not only the quantity of organic traffic, but more importantly, the quality."

Phil Hobbing

Marketing Manager -- Alvarez & Marshall Singapore
"I find your services are amazing. You are way better than our local services. I find the money is worthy spent. We can always get what we want with you. Not so expensive. And very responsive."

Aung Thein

Managing Director - Kaung Swan Htet Trading Co.
READY TO MAKE YOUR


BUSINESS MORE PROFITABLE?
Have in a project in mind? Fill out the inquiry below, reach us on facebook or email us directly
at hello@highlypersuasive.com to get started